Rides
The Henderson Streamline is the Coolest Bike Never Built (17 Photos)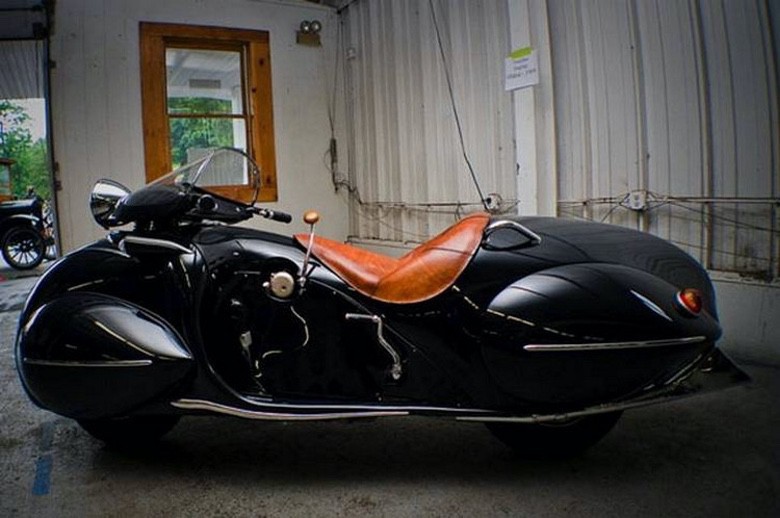 With its 1,200-cc, 40-brake horsepower, in-line four-cylinder engine, the 1930 Henderson Model KJ Streamline could exceed 100 mph. In an era when streamlining was used sparingly in motorcycle design, American Orley Ray Courtney's enclosed bodywork was virtually unknown on production two-wheelers (except for a few racing machines), making the KJ an unusual and beautiful example of Art Deco design.
Courtney believed that the motorcycle industry failed to provide weather protection and luxury for its riders. His radically streamlined KJ body shell was unlike anything ever done on two wheels. The sleek vehicle had a curved, vertical-bar grille, reminiscent of the Chrysler Airflow, and the rear resembled an Auburn boat-tail speedster. The panels were hand-formed of steel with a power hammer.
Stunningly beautiful but impractical and hard to ride, the Streamline's complex curved body was heavy and was difficult to make. In 1941, Courtney filed for a patent for a second motorcycle design with fully enclosed fenders. Perhaps he was influenced by the fact that the Indian Motorcycle Company had introduced its partially skirted fenders in 1940, and that motorcyclists were becoming more accepting of this trend.