Rides
The Hot Wheels Legends Tour
When I was a boy, there were two things that were guaranteed get me scurrying down to our little corner store, change jingling in my pockets, a new shipment of baseball cards, or a new Hot Wheels car. Every boy I knew collected Hot Wheels. I divided my cars into two separate groups. The "collectible" cars that I thought were cool looking went into a Hot Wheels collectible case that looked like a wheel and the rest went into a box that just had CARS written on it in magic marker. These were my everyday cars and boy did they get a lot of use.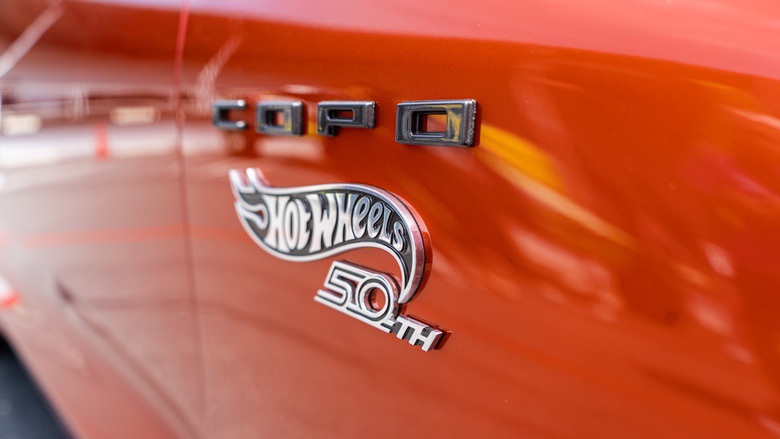 Our most inventive race track started on the roof four one-story house we reached via a step-ladder (it was a simpler time then). The track sloped down the side of our house, through our bicycles ending in a long-jump that would up smashing the cars in a puddle we had created in my sandbox. We have sent those cars screaming along that Hot Wheels track what seemed like thousands of times over the course of one summer. We kept records for the longest launch and the biggest splash.
Then, like most things from our childhood, one day the cars were put away, never to be taken out again. There are so many things that happen for the last time and you never seem to realize it at the time. I'm sure they were eventually sold on a garage sale or given away. And honestly, I haven't given them too much thought over the past few decades.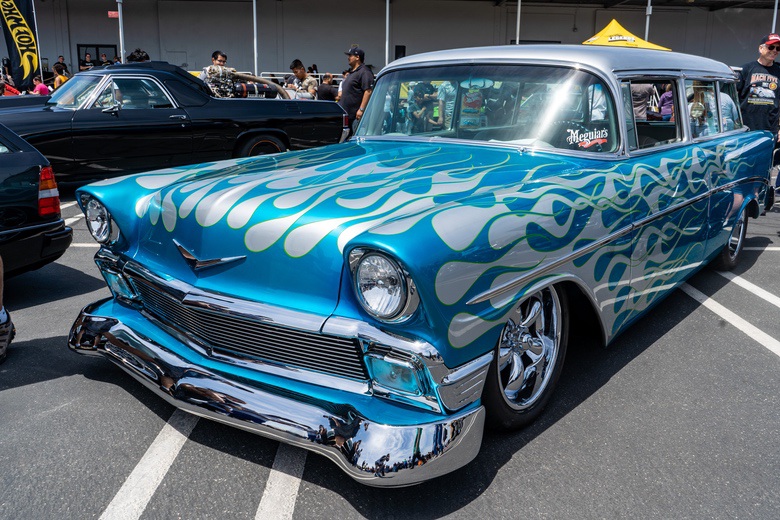 But I have thought about them a lot today. The incredible adventures I had with those little cars. I was invited to attend the Hot Wheels Legends Tour today down at the Mattel Design Center. There were many full-sized Hot Wheels-inspired cars on display as well as many enthusiast custom cars vying to be selected by Hot Wheels to be made into its own diecast collectible.
A little of the boy I used to be bubbled up today as I walked through aisles of the amazing cars and watching events such as Hot Wheels races and the Mechanix Wear-sponsored pit stop challenge, which attracted a lot of fathers and sons to compete against each other to see who could replace a race car tire the fastest.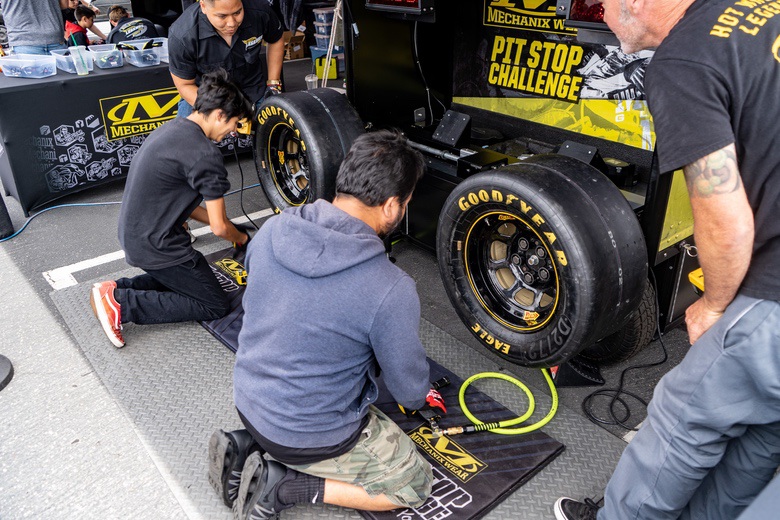 The highlight of the event was watching the presentation of the awards with Jay Leno, one of the most passionate car collectors around and the announcement, for the first time ever that the winning fan's custom car would actually be made into a Hot Wheels.