Video
How to Deep-Fry a Turkey Without Burning Your House Down (Video)
We get it, you're tired of overcooked and dried-out turkeys. You have two options: up your roasting game or be a total hero and attempt to deep fry your bird. People love to fry stuff (we've seen it all: Kool-Aid, Twinkies, Oreos, etc.) What's more patriotic than deep-frying Thanksgiving dinner? We've put together a pros and cons list to weigh in your cooking options.
OK, so you're gonna do it:
Deep frying the bird is absolutely a fire hazard. Open propane gas fires are often unstable. If you challenge yourself to deep fry, remember that this must be done outside and away from anything you care about (in other words, do not attempt this while in a garage, close to a house, your friends or under a tree.)
Turkey frying equipment can be found at larger stores like Home Depot and Target or it can also be purchased online. The kits run from $180 to $250 and usually consist of a propane burner, large stockpot, cooking thermometer, immersible stand or basket and lowering tool.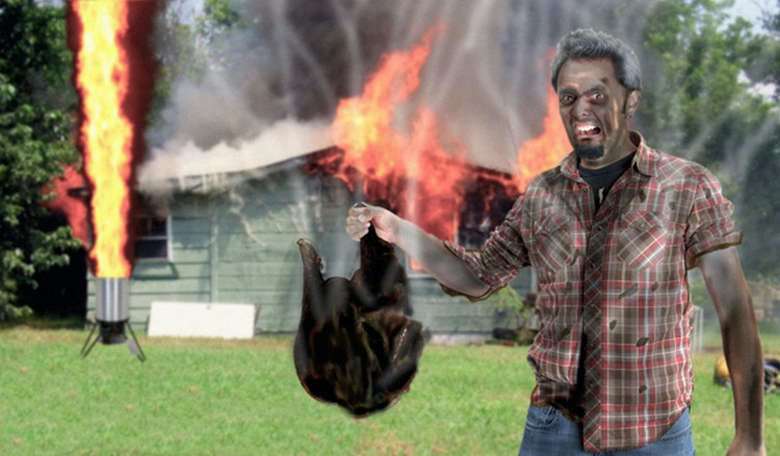 Tips:
Thaw the turkey completely. Anything frozen making contact with extremely hot oil is bad splatter news (you wouldn't want this to happen, would you?) even if it's just a bit of the bird. Patting the turkey dry before it's lowered into the oil is important.
You can't rub your turkey with herbs as they will burn. Also, don't forget that you can't stuff a deep-fried turkey.
There is a general rule of 3.5 minutes of frying time per pound of turkey.
Our friends over a The Art of Manliness created this video with Karl Engel, Head Chef of Pigcasso that shows you step by step hot to deep fry your turkey without burning your house down.