Home
Dream House: Carmel Coastal Castle (23 Photos)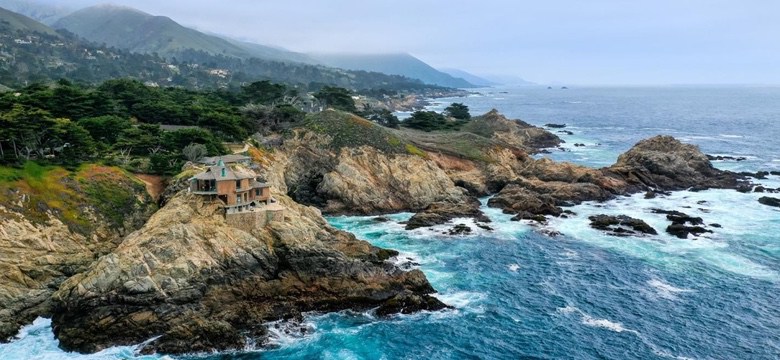 The majesty of the sea welcomes you to this private, oceanfront estate on exclusive Spindrift Lane. Built in 1957, this coastal icon has served as a refuge from the world for each of its prestigious owners, including Hollywood starlet, Kim Novak.
The two-acre property weaves into the fabric of the Carmel coastline and allows you to feel one with nature's most wondrous creations while enjoying the view of soaring pelicans, swimming otters, and migrating whales from your bedroom window. The current configuration includes a 1 bedroom/1.5 bathroom main house and 1 bedroom/1 bathroom guest house with an attached 1-car garage.
Planning approval has been received to construct a new 4,300 square foot, 3 bedroom/3 bathroom main house that will allow the next owner to enjoy a front-row seat to the symphony of crashing waves for years to come!