Home
Dream House: Bookwork Cabin (8 Photos)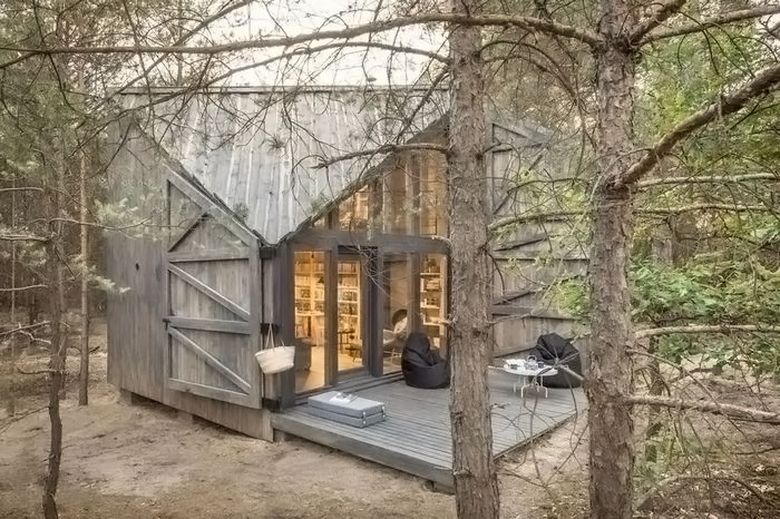 There are very few things as relaxing as curling up in your favorite armchair with a book. But what if you could also be in a cabin in the woods with a crackling wood burner and a natural backdrop? Who would have thought that you could take the simple pleasure of reading to a whole new level?
The bookworm's cabin is the brainchild of entrepreneur Bartłomiej Kraciuk and Moszczyńska Puchalska design studio architect Marta Puchalska-Kraciuk. Marta loved staring at the landscape, which was a wooded lot 30 miles out of Warsaw, Poland, but believed you could only do that for so long.
The 377-square-foot cabin was created with the sole purpose of being a book lover's paradise. It has timber walls lined with books, peaked ceilings, and large windows to let in plenty of beautiful light.