Women
Women We Love: Saoirse Ronan (24 Photos)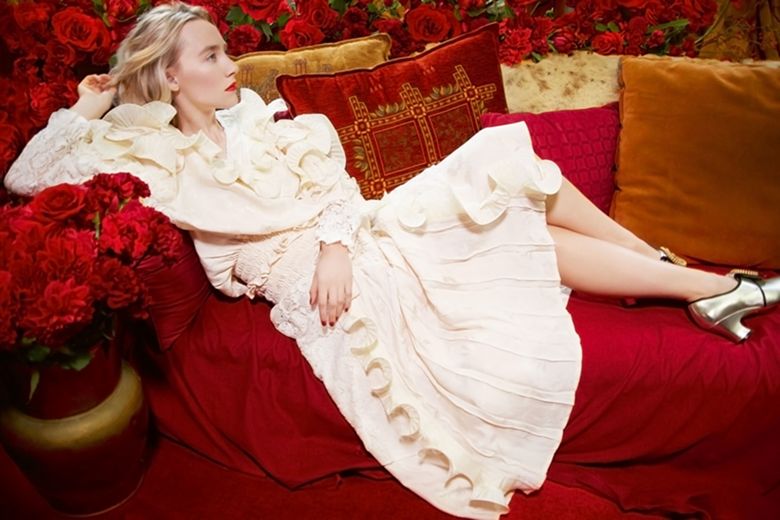 Saoirse Ronan is an American-born Irish actress. Primarily known for er work in period dramas since adolescence, she has received various accolades, including a Golden Globe Award, in addition to nominations for four Academy Awards and five British Academy Film Awards.
Ronan made her acting debut in 2003 on the Irish medical drama series The Clinic and her film debut in I Could Never Be Your Woman. She had her breakthrough role as a precocious teenager in Joe Wright's Atonement, which earned her a nomination for the Academy Award for Best Supporting Actress. Her career progressed with starring roles as a murdered girl seeking closure in The Lovely Bones and a teenage assassin in Hanna, and the supporting role of a baker in The Grand Budapest Hotel. Ronan received critical acclaim and nominations for the Academy Award for Best Actress for playing a homesick Irish immigrant in 1950s New York in Brooklyn, the eponymous high school senior in Greta Gerwig's Lady Bird, and Jo March in Gerwig's Little Women. She also won a Golden Globe Award for Lady Bird.
In 2016, she was featured by Forbes in two of their 30 Under 30 lists, and in 2020, The New York Times ranked her tenth on its list of the greatest actors of the twenty-first century.