Life
What To Do With That Half-Smoked Cigar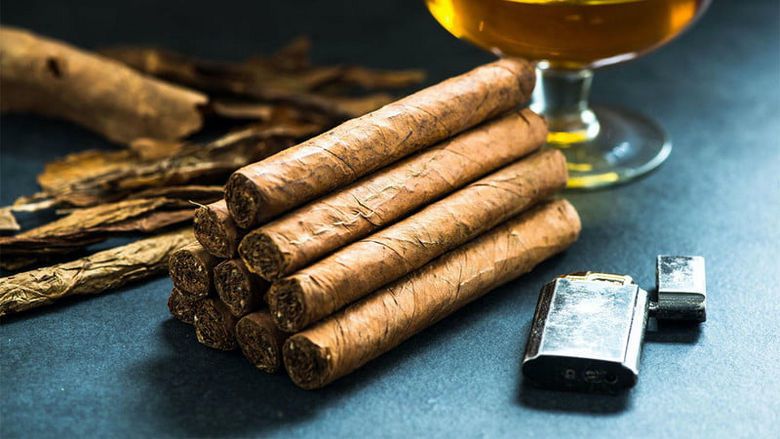 It's happened to everyone – you're smoking a cigar and you realize that you're wiped out and it's time for bed. Your cigar still has a good 20 minutes left in it, but slogging through it would just be a chore at this point. You simply don't have it in you, and you're damned if you're going to let a cigar tell you what to do.
Now, if you're smoking a cheap stick, you might just stub it out and toss it. But if you lit up something special, you don't want a nice cigar to go to waste just because your time management skills suck, or because the liquor finally caught up to you, or because the missus is yelling about something and it sounds serious enough to warrant putting out your smoke and having a listen to her concerns to avoid further sanctions.
So, what can you do to save a cigar? How do you store half-smoked cigars?
Put it Out
Well, you can't preserve all of the original deliciousness, necessarily. But you can minimize the loss and possibly save a smoke for a future session. Here's how.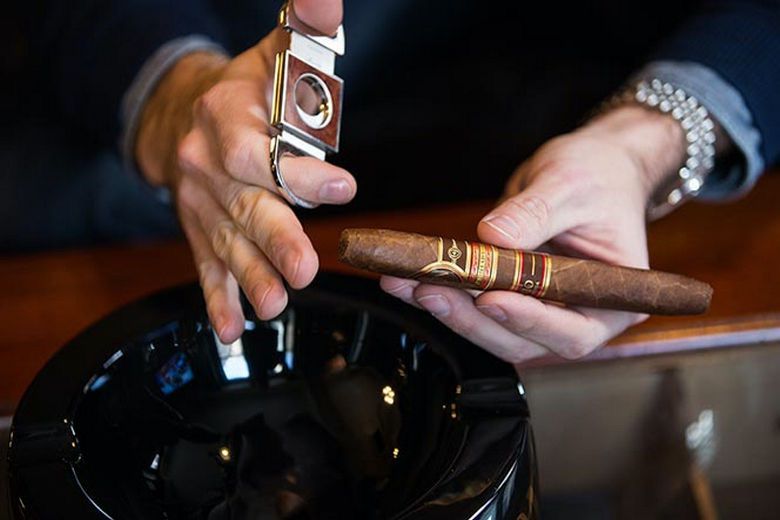 Cut the cigar about a half-inch or so behind the ash line on the foot (that's the end you light, sport).
Wrap it
DO NOT PUT THE CIGAR BACK IN YOUR HUMIDOR. Didn't catch that part? One more time… DO NOT PUT THE CIGAR BACK IN YOUR HUMIDOR.
Your cigar is now on quarantine. It cannot be allowed to infect the other cigars in your stash. Just put it back in the wrapper, if you still have it, or put it in some plastic. It doesn't have to be sealed, just get some minimal protection going. If you really want to get swanky you can store it in an air-tight tube.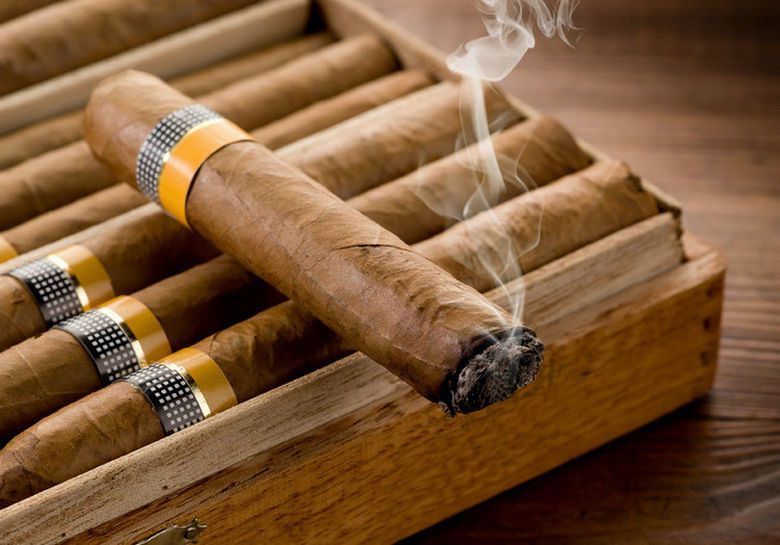 (When ready to smoke) Purge it
Hold your torch to the foot and blow out as you light it. This clears out some of the nastiness.
Timing: 24-48 Hours at Most
Your cigar should probably be smoked within the next day or two, for best results. It won't be great, but quality is really going to drop off after that. And if you're not enjoying it, just let it go. Don't let the sunk cost fallacy lead you into a miserable smoke.