Life
They Didn't Tell Us About the Fires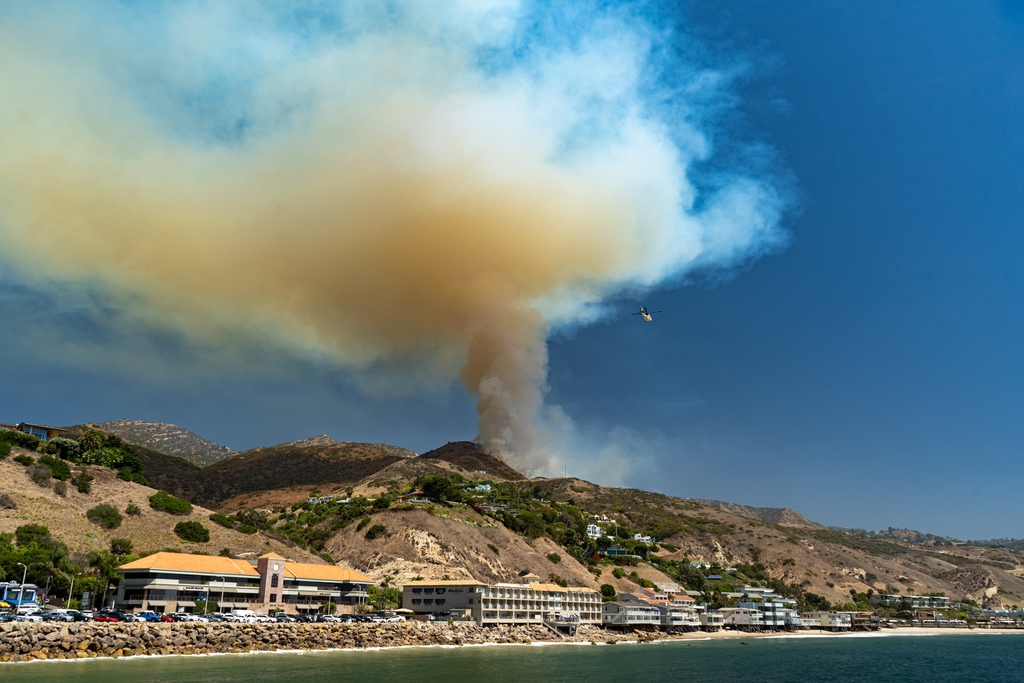 When we made the decision to move from Chicago to Southern California, it seemed as if everyone had something to say about earthquakes. Granted, The Rock is making a career out of single-handedly destroying California. And I get it, the notion of the very earth under your feet pitching and rolling has a bizarre fascination. But the reality is, that until a few weeks ago when we had two pretty large earthquakes rock us a little (thankfully they were far enough away to not inflict any real damage on us), I haven't felt a thing. Not even the tiniest little shake.
But no one said anything about the fires. I'm not taking the blame for this, but three of the top 10 fires in California history have occurred since we moved to the golden state including the two largest fires in history in each of the last two years. The Thomas fire in 2017 burned 281,000 acres and the Mendocino Complex fire last year burned a mind-blowing 459,000 acres. It took firefighters over two months to fully contain, destroyed 280 structures including 157 residences and killed one firefighter.
Now, we're not unfamiliar with natural disasters. Having lived most of my life in the Chicago area, we dealt with violent storms and the threat of tornadoes on a regular basis. Some summers it seemed as if the tornado sirens were going off on a weekly basis prompting us to head to the basement to wait it out. And Chicago winters are well-known as some of the worst and most dangerous in the country. But these fires have seemed constant and unrelenting.
We received a reminder this morning that we are headed into yet another fire season. We took a quick family trip to the Malibu Pier. As soon as we arrived, we noticed a thin column of smoke up in the hills overlooking the Pacific Coast Highway. It didn't take long for the column to grow and darken and the flames to burst into view from behind a small peak. There were 4 or 5 helicopters in constant action dumping water and Phos-Chek (the pink fire retardant you have probably seen on the news) trying to protect several nearby homes and structures. We also heard dozens of first responders racing up into the hills.
Thankfully we heard on the way home that the incredibly brave firefighters had halted the fire's forward progress and it doesn't look like this will be a big one. But then again, fire season is just getting underway.