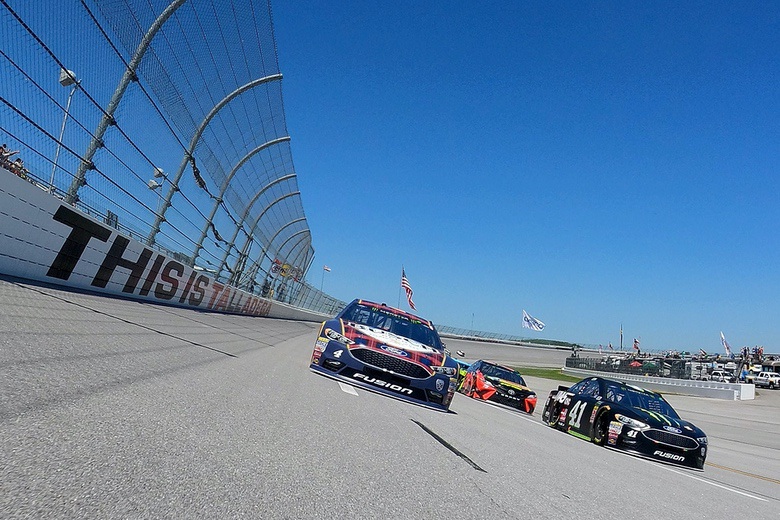 That's right, our dear friends at NASCAR have invited me and Zanne from WhereGalsWander.com to join them at the legendary Talladega Superspeedway for a weekend of racing and partying the weekend of October 11-13. We'll be camping out in a spectacular RV right in the track infield. We'll be in the pits, riding in pace cars, and talking to the drivers and crews including the behind-the-scenes heroes of the Team Penske hauler crew!
We'll be on hand for Sugarlands Shine 250, part of the NASCAR Gander Outdoors Truck Series on Saturday and then the Monster Energy NASCAR Cup Series 1000BULBS.COM 500 on Sunday.
Make sure to follow us on all of our social media channels as we'll be live on the various platforms throughout the weekend. You can find all of our links in the upper right corner of this page.
Zanne and I will also be recording a special episode of our Podcast, California Exploring while we're there, so make sure to subscribe in your favorite podcast app.