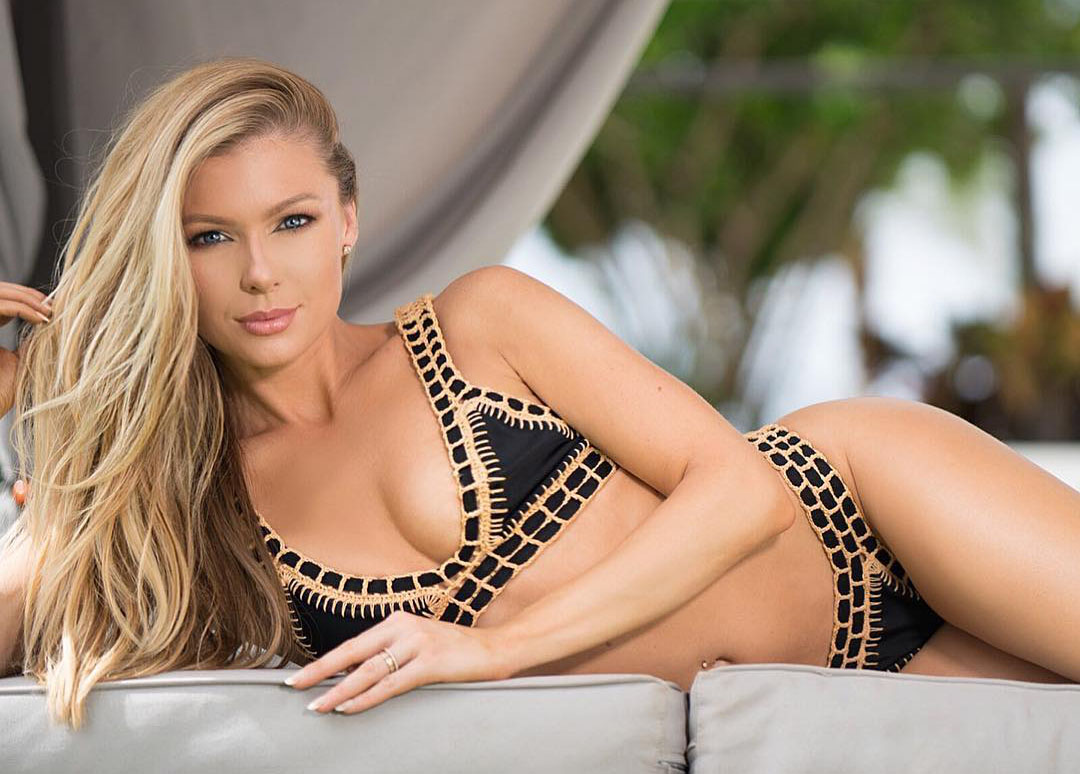 Gorgeous bikini model Billie Jo Powers. Billie Jo has got a very unique look that I am calling a cross between Taylor Swift and a young Christie Brinkley. (Not a bad combo.)
Billie Jo, who happens to be from Pittsburgh, is no stranger to bikini modeling as she was crowned the 2010 Miss Swimsuit USA. She was also top two in the Las Vegas International Model Search and is currently on the cover of VS Chicago magazine. Girl's got skills.
See more of gorgeous blonde Billie Jo Powers on her Instagram at @billiejopowers.