Home
Dream House: Historic South Carolina Queen Anne (26 Photos)
$1,250,000 | Built 1908 | 5 Beds | 3.5+ Baths | 0.44 Acres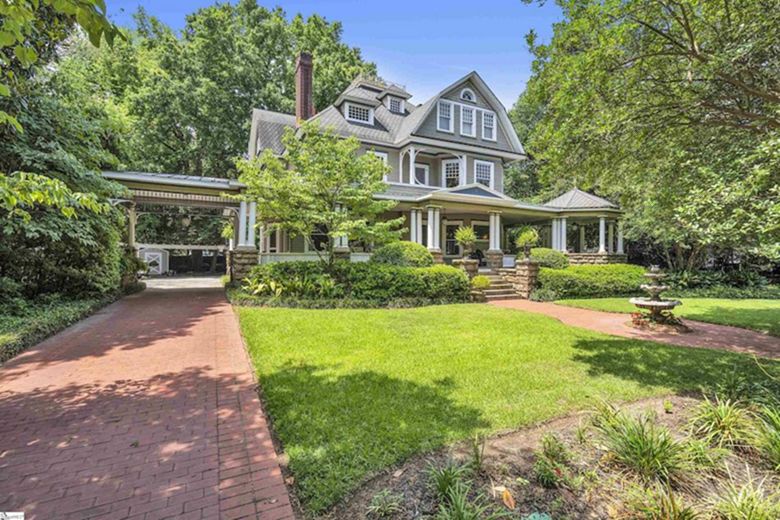 This impressive Queen Anne Victorian home in Greenville, South Carolina was constructed in 1908 and is currently pending sale after a reduction in price to $1.25 million. The property, located at 17 Pinckney St. in the historic Hampton Pinckney Downtown Greenville neighborhood, exudes historic character and charm while boasting numerous modern updates and improvements.
The neighborhood is characterized by granite-lined sidewalks, friendly neighbors, and a beautiful canopy of ancient oak trees that provide ample shade for morning and evening strolls with loved ones. The property features a large double side lot that offers privacy from both sides of the home, a patterned brick driveway leading to a custom granite and stone wall, a wraparound front porch with large granite slab stairs, and a gazebo lounge that overlooks a large private backyard complete with a Koi pond and waterfall feature.
The property's original Victorian accents and moldings add to its irresistible curb appeal, making it a true one-of-a-kind residential masterpiece. Moreover, this dream home is conveniently located within walking distance of Greenville's thriving Unity Park and the Swamp Rabbit Trail, offering residents access to a wealth of activities and amenities.